Browncoat Brass
and The Companionettes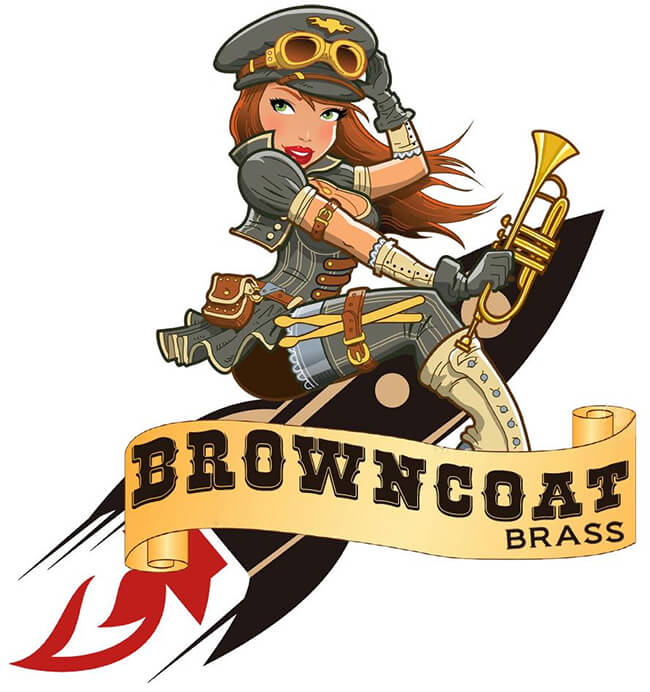 Browncoat Brass is New Orleans' own sci-fi brass band, and the official krewe band of Chewbacchus. Our mission is to "boost the signal" and play live music during the Intergalactic Krewe of Chewbacchus Parade and at other Sci-Fi & Fantasy-themed events. We welcome marching musicians of all skill levels wishing to play classic jazz brass band instruments, as well as any non-musician marchers, band escorts, banner carriers, flag-bearers, and contraption-riders wanting to costume in theme with us.
The band is also accompanied by their graceful and talented dance troupe, The Companionettes, for large events, such as the Chewbacchus parade. The Companionettes are currently seeking more dancers, banner carriers, and parade escorts to work in conjunction with Browncoat Brass.
Want more info? Check out our Facebook page
The Companionettes on Facebook
Follow Browncoat Brass on Twitter: @browncoatbrass
Follow the Companionettes on Twitter: @Companionettes