The Party Elves of Mirkwood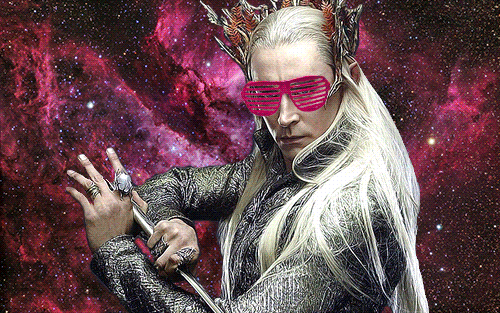 The Party Elves of Mirkwood is a group inspired by the "Randy Thrandy" and "Party King Thranduil" tags on tumblr.
We are the dudebros of Middle Earth.
"Uniforms" will involve long blond wigs, slider glasses, and appropriately Elven threads. The Party Elves roll with party tunes, a moose bike, and copious amounts of alcohol. And hopefully (if enough members of our subkrewe are capable of synchronized poses) some bangin' dance moves.
Why join the Party Elves? Because you ain't had a hangover till you've had a Mirkwood hangover!
To become a Party Elf contact Captain Starfire and Captain Maegia
Join the Party Elves of Mirkwood Facebook Group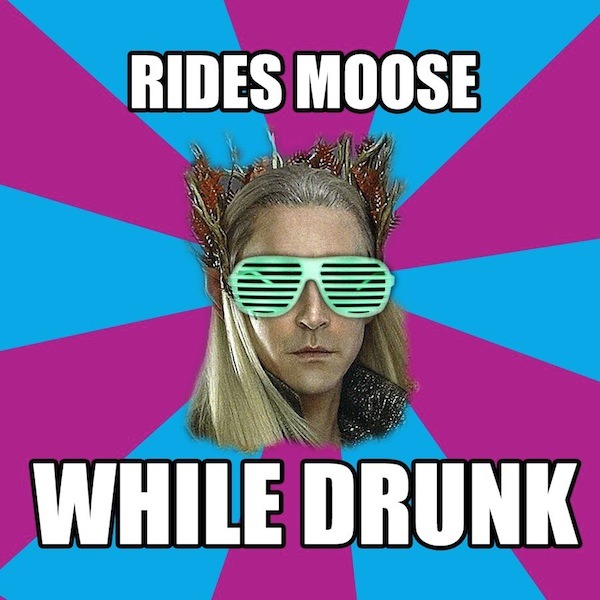 You can support the Party Elves of Mirkwood by sending a donation via PayPal to our email address