Chewbacchus 2014:
Wrath of Khan-ival
In 2014 the Intergalactic Krewe of Chewbacchus paid homage to the brave Everyman of the Star Trek Universe, the loyal ensigns who frequently perished in the course of their duties… the Red Shirts! The Krewe of Chewbacchus honored their own hard-working, loyal and dedicated Parade Escorts by randomly selecting one of their own Parade Escort "Red Shirts" to be the King of Chewbacchus 2014! At the Red Shirt Orientation Meeting before the Parade, the Overlords hid a Wookiee in the King Cake. The lucky Red Shirt who found it received ALL of the honors and privileges due to Mardi Gras Royalty!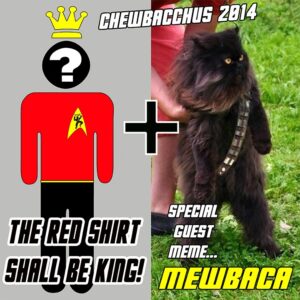 By celebrating the Kingship of the random Redshirt, Chewbacchus honored ALL Redshirts! The worker bee became the Queen (or King) plus cat meme (or whatever) for the Day!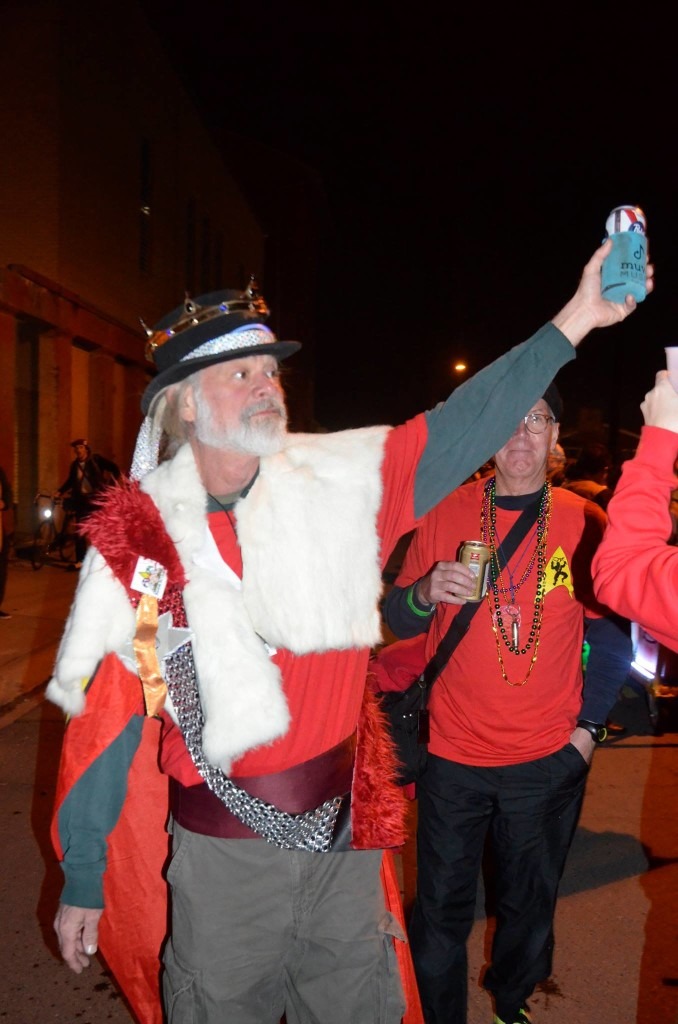 Chester Simmons, the Red Shirt King with special Guest Meme… Mewbacca!