About IKOC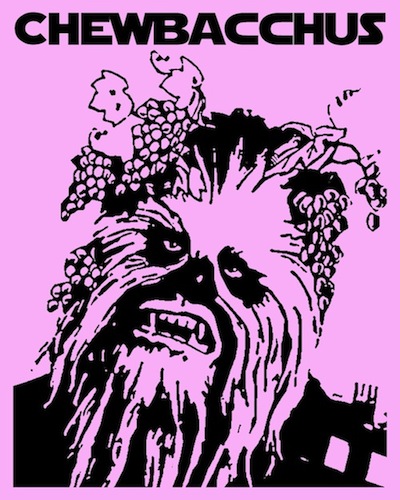 The Intergalactic Krewe of Chewbacchus (IKoC) is a Mardi Gras parade organization for the most revelrous Star Wars Freaks, Trekkies, Whovians, Mega-Geeks, Gamers, Cosplayers, Circuit Benders, Cryptozoologists, UFO Conspiracy Theorists, Mad Scientists, and all the rest of Super Nerdom.
Our formula is simple… SciFi + Bacchanalian Revelry = ChewbacchanALIENS.
The mission of the Intergalactic Krewe of Chewbacchus is to save the galaxy by bringing the magical revelry of Mardi Gras to the disenfranchised, socially awkward and generally weird masses who may have never had the opportunity to participate in a mardi gras parade organization. Through our works, we hope to elevate all aspects of fandom and celebrate Carnival in our unique way.
Saving the Galaxy… One Drunken Nerd at a Time!
We have a special place for all nerds and their interests….And we're really crafty. IKoC creates and throws homemade goodie including: amazing furry bandoliers (the ammo strap worn by our favorite Rookie), "band blocks" (signature collectible blocks created by our SubKrewes), stenciled towels (for intrepid galactic hitchhikers), wookiee panties, handmade TARDIS beanbags, DIY beads and more!
The Intergalactic Krewe of Chewbacchus creates an amazing Carnival parade each year and rolls through the streets of New Orleans dispensing the blessings of Our Sacred Drunken Wookiee to the masses. Then we party!
Chewbacchus is the Future of Revelry. We are DIY, homemade, homegrown, totally sustainable, GREEN to the gills, and the first true OPEN SOURCE parade. Any and ALL sci-fi costumes and themes are welcome, and you can build almost anything you want to roll in the parade. But remember: ALL parade contraptions must be pushed, pedaled, pulled or powered by electric motors (or particle propulsion) when possible. We utilize tricycles, shopping carts, robotic power chairs, rickshaws, golfcarts,and anything terrestrial-powered.
Chewbacchus is not just a Mardi Gras parade organization.
We throw have incredible events throughout the year including Alien Beach Parties, Geek Socials, and our annual Sci Fi fashion show "Set Your Phasers to Stunning."