About IKOC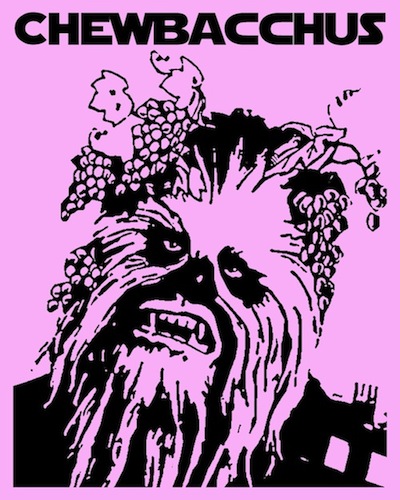 The Intergalactic Krewe of Chewbacchus is a Mardi Gras parade organization for the most revelrous Star Wars Freaks, Trekkies, Whovians, Mega-Geeks, Gamers, Cosplayers, Circuit Benders, Cryptozooligists, UFO Conspiracy Theorists, Mad Scientists, and all the rest of Super Nerdom.
Do you require a more detailed definition? Behold… our Wikipedia entry!!
Our formula is simple… Bacchanalian Revelry + Sci Fi = BacchanALIENS.
The mission of the Intergalactic Krewe of Chewbacchus is to save the galaxy by bringing the magical revelry of Mardi Gras to the poor, disenfranchised, socially awkward and generally weird masses who may have never had the opportunity to participate in a Mardi Gras Parade Organization. Through our works, we hope to elevate all aspects of Fandom and celebrate Carnival in our own unique way.
AKA "Saving the Galaxy… One Drunken Nerd at a Time"!
We also have a special place for Fantasy fandom within the Krewe under the auspicies of the Mystic Krewe of P.U.E.W.C. and a contingent specifically devoted to Horror… the Krewe of the Living Dead.
Zulu throws coconuts, Muses throw shoes, the Krewe of Chewbacchus creates and throws a whole range of incredible homemade goodies including: amazing furry bandoliers, stenciled towels (for intrepid galactic hitchhikers), wookiee panties, handmade TARDIS beanbags, DIY beads and more!
The Intergalactic Krewe of Chewbacchus puts together an amazing Carnival parade each year and rolls through the streets of New Orleans dispensing the blessings of Our Sacred Drunken Wookiee to the masses. Then we throw an amazing party… the CHEWBACCHANAL!
Chewbacchus marches with 800+ BacchanALIEN revelers in an amazing assortment of homemade Sci-Fi costumes. We roll with several of the best brass bands in the city and an incredible array of parade contraptions including a Millenium Falcon Wookiee Throne, a Mayan Temple on Wheels, a King Cake Flying Saucer (with an alien baby), a "Chariot of the Gods" Mobile Discotech complete with glowing crystal skulls, flapping wings, rocket thrusters and spinning propellers, a XXX-Wing tricycle, the Bar2D2 mobile keg droid, a fleet of Snowspeeders, giant puppets and much much more.
Chewbacchus is the Future of Revelry. We are DIY, homemade, homegrown, totally sustainable, GREEN to the gills, and the 1st true OPEN SOURCE parade. Any and ALL Sci Fi costumes and themes are welcome and you can build and bring basically anything you want to roll in the parade. However ALL parade contraptions must be pushed, pedaled, pulled or powered by electric motors (or particle propulsion). We do not use internal combustion engines to power our parade contraptions. We utilize tricycles, shopping carts, robotic power chairs, rickshaws, golfcarts, etc.
We have only 3 simple thematic rules re: costumes and parade contraptions…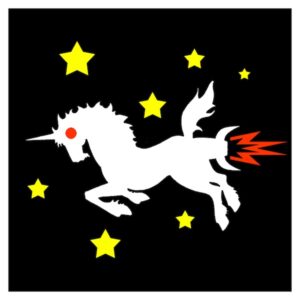 1. No unicorns (unless they have rocket thrusters).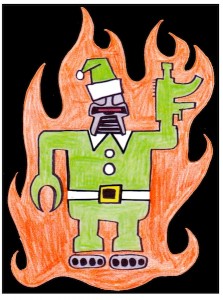 2. No elves (unless they are cyborgs).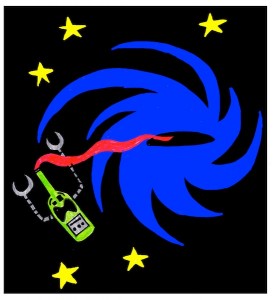 3. Whinebots will be airlocked into the nearest Black Hole.
*IMPORTANT NOTE* If you are a Thrusterless Unicorn, a Non-Cybernetic Elf, or an "H"-free Winebot… there IS still a place for you within the embrace of the Sacred Drunken Wookiee… the Mystic Krewe of P.U.E.W.C.!
**PS by the way** ALL Winebot Applications will be considered on a case-by-case basis.
Chewbacchus is not just a Mardi Gras parade organization. We throw awesome parties and have incredible events throughout the year including Alien Beach Parties, Apocalypse Blow Outs, Geek Socials and our annual Sci Fi fashion show "Set Your Phasers to Stunning". We also collaborate with several other organizations to roll in many other parades throughout the year.
The Krewe of Chewbacchus is always seeking new members and is OPEN to EVERYONE. Yearly membership dues are $42 (the answer to Life, the Universe, and Everything) and secure your place in the Chewbacchus Parade and get you FREE entry to the Chewbacchanal. This incredible deal also includes the eternal envy of your peers.
Membership is half price ($21) for kids (12 and under) and is FREE for children age 3 or younger.
You are already a space cadet so you might as well make it official and join the Intergalactic Krewe of Chewbacchus. Visit the Chewbacchus Shop to pay your dues and join the krewe to be a part of the intergalactic lunacy.
Make it Sew – Make it Throw – Make it Geaux:
Chewbacchus Open Build Workshops
In the months leading up to Carnival Season (approx Nov – Feburary), The Intergalactic Krewe of Chewbacchus hosts several open studio nights in our amazing Den space at the incredible multi-disciplinary arts space "Castillo Blanco".
These Open Builds are your chance to mix and mingle, get involved and meet other krewe members, create throws, work on your costume, help with the big Krewe builds and get advice and access to tools that can help you assemble your very OWN amazing parade contraptions.
The address for Castillo Blanco is www.4321saintclaude.com
As usual there will be several extra ad hoc open builds AS NEEDED during the week leading up to the parade.
Chewbacchus has an amazing Den at Castillo Blanco complete with climate control, good lighting and power. However, the Intergalactic Krewe of Chewbacchus does not own Castillo Blanco. Chewbacchus merely rents den space at C.B. for storage and builds. There are other tenants whose schedules, needs and space must be respected.
Castillo Blanco is not a retail location and there are no store hours. Nobody works at Castillo Blanco and nobody lives at Castillo Blanco. It is a facility for storage, special projects, build nights, and special events.
Krewe members should not expect any access whatsoever to the building outside of the normal open build schedule. There is limited space available for rent for those who would like to store contraptions at Castillo Blanco if they don't want to haul stuff back and forth from the building. Price = $2/square foot per month based on the amount of space your "thing" takes up. Just keep in mind you will only be guaranteed to be able to get in to work on your stuff during regularly scheduled open builds. If you are interested in renting storage space at Castillo Blanco you should contact Space Commander Chewbaccacabra.